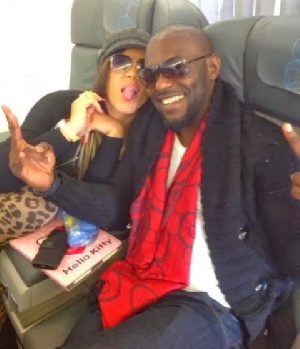 You remember Nadia Buari and Jim Iyke's European tour? It was all part of the running programme on DStv Jim Iyke Unscripted.
Nigerian star boy Jim Iyke on yesterday's episode of Jim Iyke Unscripted Little Big Souls proposed to his Ghanaian girlfriend actress Nadia Buari and the answer is as obvious as you may know. She said YES!!!

According to Jim, the 6 carat diamond ring was designed in different countries including Sierra Leone, Ghana and Gabon and it was finished in London.
Congrats to them and that could mean another celebrity wedding soon or could that be just for the cameras?