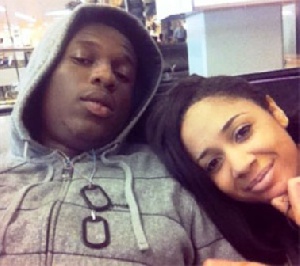 Tue, 8 Apr 2014 Source: News-One
Talks have started making the rounds that Joey B of 'Tonga' fame is secretly going out with Deborah Vanessa, kid sister of controversial gypsy musician Wanlov.
Deborah Vanessa shot to fame after her 'Uncle Obama' hit single and she has consistently carried herself as though she was not dating.

Though she has not passed any comment by way of confirmation or denial of her reported relationship with Joey B, NEWS-ONE gathered the two have been together for close to a year now.

When the question was put to Joey B recently on public television, it seemed to have caught him off guard and all he could do was giggle and say he never saw that question coming.
The 'Tonga' hit maker could not deny his alleged relationship with the 'Uncle Obama' lady, saying they were friends.

NEWS-ONE is still monitoring them.
Source: News-One