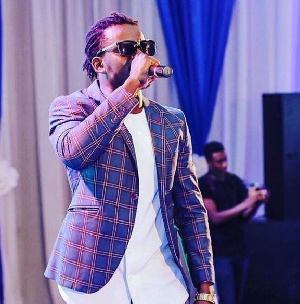 BET award-winner, Stonebwoy on Sunday afternoon shared this video on his Facebook page with a certain man in the video more or less comparing Shatta Wale to Stonebwoy.
In the video, the man chose Stonebwoy over Shatta Wale with his reason being Stonebwoy plays more foreign gigs as compared to Shatta Wale and as well Stonebwoy dresses more descent than Shatta Wale.

But one part in the video that Stonebwoy should have edited was where the man said Shatta Wale walks in Tudu-Accra with his mouth smelling and more.

His fellow act, Jupiter the enemies hitmaker has reacted to what Stonebwoy did. According to Jupitar, some artistes pretend to be humble when they get to some level but show their real character later.
He also added that disrespect, pride, selfisheness and more will definitely bring done most of talented acts here in Ghana.

He posted,