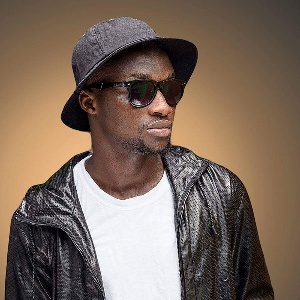 Mon, 19 Dec 2016 Source: Jonilar
Budding Ghanaian artiste Barnabas Amu popularly known as Keeny Ice has officially inked two years record label deal with Nigerian record label, Mo'shes Musik.
The artiste who hails from Aflao in the Volta Region of Ghana was in Nigeria recently to seal the deal which covers branding and promotion of his works.

He, however, introduces brand expert and publicist Jonilar as leader of his management team that will steer the affairs of works within the period.

Keeny Ice prior to the release of his debut under new record label is going through some changes that will properly position him on the music.
The young musician who already has a couple of songs to his credit believes the decision to sign a deal with Mo'shes Musik is appropriate and with technical brain like Jonilar leading affairs will surely yield a positive result.

Watch out for Keeny as he girds up to wow music fans with his music artistry.

Connect with Keeny Ice on Facebook,Twitter,Instagram:@KeenyIce
Source: Jonilar