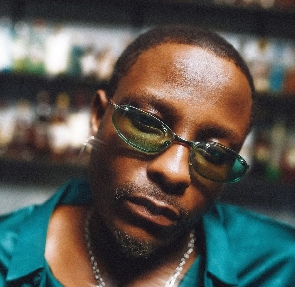 Kelvyn Boy has unhappily reacted to the comparison being made between his brand and Black Sherif, the reigning Artiste of the Year.
After Sherif won the title on May 6, popular sports journalist, Saddick Adams gave out some reasons why the masses love the young musician.

Speaking on Angel TV, Saddick, widely known as Sports Obama, said Kelvyn Boy has talent but Black Sherif's passion and hard work, distinguish them.

He stated that the 'Kwaku The Traveller' composer would go far if he doesn't change his positive attitude in the future.

Reacting to this in a tweet, Kelvyn Boy averred he had forgiven, Saddick Adams.

He claimed to have found peace adding that he does music at his own pace.
Kelvyn wrote: "I forgive this media guy. I stop Dey rant. I've found peace! I'll do music at my own pace. Approaching six years…this music thing no be race."

He also complained: "Ghanaians are quick to condemn and judge you and super-slow to support you!"

Watch Saddick's remark below:




I forgive this media guy. I stop Dey rant. I've found peace! I'll do music at my own pace. Approaching six years…this music thing no be race❗️

— Trendiest (@kelvynboymusic_) May 9, 2023
Ghanaians are quick to condemn and judge you and super-slow to support you!

— Trendiest (@kelvynboymusic_) May 9, 2023
If you won't support me don't call me lazy or unserious!!! That being said I just needed to blow off some steam! Outta here ????

— Trendiest (@kelvynboymusic_) May 10, 2023
Watch the latest episode of Nkommo Wo Ho below: