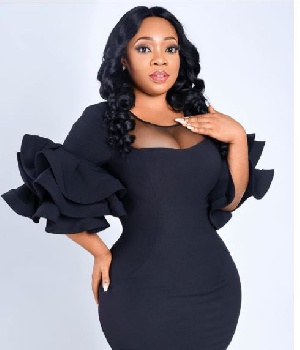 Actress Moesha Bodoung has expressed her support for movie producer Kofi Asamoah's very controversial comment about black mentality.
Kofi Asamoah in an instagram video said whites were wiser and sensible than blacks and that is why their countries are developed and Africans continue to live in poverty.

This sparked public outcry with many people including actor Van Vicker calling him out.
Commenting on an instagram post by zionfelix about the video, Moesha admitted what Kofi said wasn't far from the truth and queried why people would attack the Kofas Media boss for saying the obvious truth.

The bootylicious actress branded people condemning Kofi as hypocrites who hide and make the same utterances.