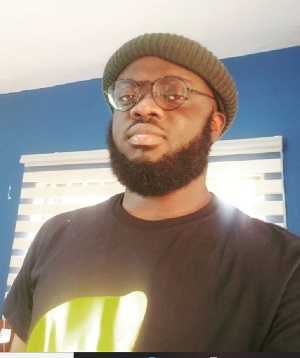 Over the weekend, Shatta Wale descended on Kwadwo Sheldon for allegedly insulting the President of Ghana, Nana Akufo-Addo, for permitting American Hollywood star, Meek Mill, to shoot a video at the presidency.
In a rebuttal, the YouTuber debunked ever insulting the president as Shatta Wale claimed. According to Sheldon, he rather shared his view about the disrespect Meek Mill brought to the presidency.

"I didn't insult the president. I don't insult the president; I was basically talking about the handlers of the president being the protocol people and the security people who allowed that to happen.

"If you have watched the video, I never moved to Addo D. So, I would like to clarify that. My objection was that, why should we allow this to happen? Why should we allow the highest office in the land to be denigrated to this level? That was my argument," Sheldon shared.

Responding to the barrage of insults Shatta Wale spewed at him, Kwadwo Sheldon said Shatta Wale's conduct was repugnant.

"Now the video that has gone viral that Shatta Wale moved to me, he made mention of something, and I wrote it down. I think Shatta Wale is angry because of the Meek Mill incident. For the Meek Mill incident, I did about four videos.
"The first video was about the general issues, the second was about Shatta Wale defending him and in the course of him defending him, your man tweeted something about having the power to do whatever they want to do, and Meek Mill commented," he said.

Kwadwo Sheldon, furthermore, stated that after reading some of Shatta Wale's comments on Twitter, he believes he has no idea what is happening in the country and just comments on things when he feels like it.

He vowed to continuously school Shatta Wale who he said has always been inconsistent and displayed ignorance on countless occasions.



ADA/BB