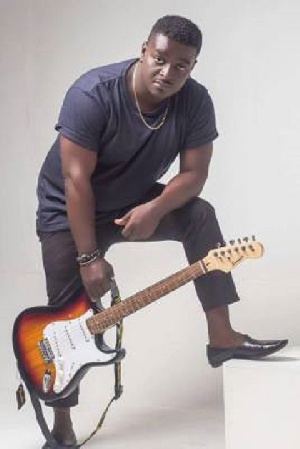 Singer, Kumi Guitar has asked Ghanaians to lace their dancing boots because he is ready to wow them this year with danceable songs.
Kumi Guitar, although has several good songs, has not been able to make it to the A-list of artistes in Ghana.

Although Zylofon Music pumped a lot of money into his work, he's still struggling to be known in the music industry.

But speaking in an interview he mentioned that he intends releasing some danceable songs this year which will make Ghanaians fall in love with him.
He said "I have danceable tunes which will blow the minds of Ghanaians. From next month, Ghanaians are going to feel my songs".

To Kumi Guitar, although MenzGold and Zylofon are facing challenges, he is resolutely behind the brand that invested into his career.

"I will always be grateful to Zylofon for signing me on as the first artiste on the record label. In fact, I have seen great change in my music and I am unshaken despite what the label is going through."