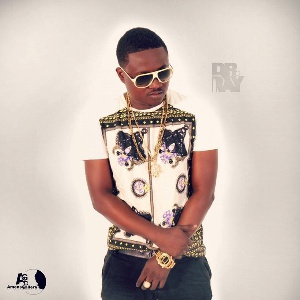 Music producer Dr. Ray has added his voice to Bullet and Mr. Kwarteng's squabble. According to him, until we hear from Bullet, one cannot judge or draw conclusions.
On Central Dryve yesterday on Cape Coast based Radio Central, Dr. Ray had a phone call chit-chat with Amansan Krakye and he shared his candid opinion on Ebony's father and Bullet allegations.

He said, "I think there wasn't written an agreement like all these list and artistes misunderstanding wouldn't happen. Right now we don't even know the truth. We can't tell who is saying the truth, whether it's Bullet or Ebony's father we don't know. So we have to wait for Bullet to talk so that we know the final say. Before God and man I'm not happy about this whole issue, I'm not".
Nana Yaw Nkrumah as known real life, Dr. Ray is one of the hardworking producers who is currently pushing the underground musicians including the top acts. He has worked with Kofi Kinaata, Patapaa, Atumpan, Atom, Guru and more.

Recently he did an European tour with Young Mission Entertainment with his works and he hopes to go back soon to continue.