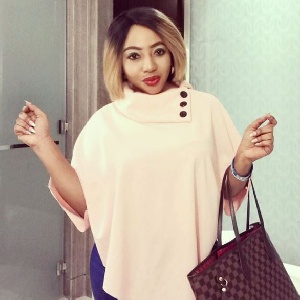 Failed musician, Diamond Appiah has said a majority of Ghanaians are shallow minded people.
Her comments come in connection with the interview Moesha Bodoung granted the CNN which courted her several insults from Ghanaian users of social media.

According to Diamond Appiah, most Ghanaians are hypocrites and that has been the bane of the country.

She indicated that Moesha stated the obvious and that the criticism and insults from the public was needless.

She posted, "I always say that majority of Ghanaians are shallow minded n hypocrites and truthfully Amanpour just made y'll look stupid for chastising someone who spoke her mind. Ghana fuor ni nkurasesem lmaoooo" local champions mu sem pa!! See the way one intelligent brain has murdered an entire nation n the ministry of …. Herrr I shy give u all".