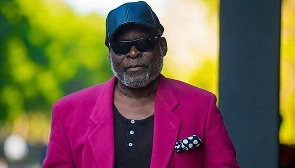 Veteran Ghanaian actor Kofi Adjorlolo has indicated that his recent outburst over the unfair treatment meted out to actors in the country by movie producers yielded positive results.
Mr Adjorlolo explained that when he complained about the issue, he received a myriad such complaints from some of his colleagues in the film industry.

He told Nana Romeo on Accra100.5 FM's mid-morning show, Ayekoo Ayekoo on Thursday, 2 July 2020 that most of the producers he called out have given him his due.

"Most actors and actresses had gone through the same experiences like me... I got my money from most of the producers who owed me except one but we will take care of that later," he said.
He continued: "When I made that statement, it benefited a lot of other actors. That very week, Prince David Osei told me that he had been paid by a producer who owes him money from two or three years ago."

In February this year, Mr Adjorlolo revealed that many movie producers did not pay the actors they work with.

He noted that many of the actors were in the business due to their passion for the industry and alleged that seven producers were owing him lots of money for works he had done for them.