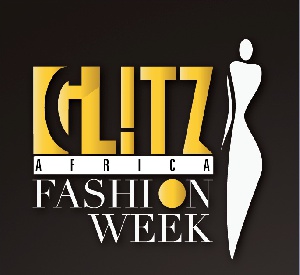 Leading make-up and beauty brand Maybelline New York is set to glitz up the runway at Ghana's biggest fashion event, the annual Glitz Africa Fashion Week, which is taking place in Accra at the Kempinski Hotel Gold Coast City from 6th to 8th October 2017 and a Street Runway Show on the Osu Oxford Street on 5th October 2017.
As part of their participation in the Fashion Week celebrations, Maybelline New York has created knowledge and skill sharing platforms and opportunities by bringing together professional and upcoming make-up artists from across the country to showcase their artistry using a wide range of beauty products from Maybelline New York.

Speaking to the media about Maybelline New York's participation in the Glitz Africa Fashion Week, Brand Manager Aretha Yorke Sabeng said, "At Maybelline New York, we are committed to providing scientifically-advanced formulas, revolutionary textures as well as up-to-the-minute trendsetting shades effortlessly, affordably and beautifully. This makes us excited to be a part of the ongoing fashion revolution in Ghana." She added that, "All elements of fashion, including make-up are regarded as an art-form worldwide and we are proud to be part of a movement with Glitz Africa that seeks to elevate artistry that celebrates fashion into a legitimate industry in Ghana."

As the official make-up partner for the Glitz Africa Fashion Week, Maybelline New York is showcasing their wide range of beauty products with a mission to bring New York's inspiration and the power of make-up to all women to enhance their beauty and make things happen.
Adorned by the best models Ghana has to offer will be world renownedMaybelline New York products such as the Colossal Volume Mascara for a false eyelash effect to the best-selling Maybelline Colossal Kajal for beautiful eyes and the air-soft Dream Mat Mousse, ideal for delivering perfect matte coverage to normal and oily skin.

Since its first edition in 2013, Glitz Africa Fashion week has attracted fashion talents and connoisseurs from across Ghana and Africa, inspiring creativity and setting trends in the fashion industry.