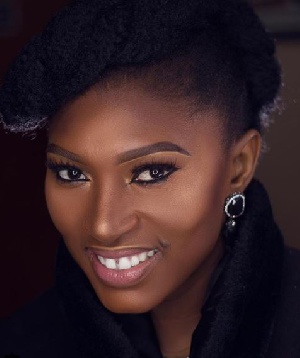 Nollywood actress Ufuoma Stacey McDermott has been tipped as the most educated female actor in the Nigerian movie industry above many of her female colleagues.
She is an actress, presenter and model who earned a degree in French and has a Masters degree in Public and International Affairs, both from the University of Lagos.

She began her career in 2000 as a photographic model and later moved on to the runway and pageantry.

By 2002, she had participated in two mini-pageants. She decided she was done with pageantry when she emerged 1st runner up in the Queen Afrik beauty pageant.

In February 2004, Ufuoma decided to begin a movie career, starting off with Zeb Ejiro's 'The President Must Not Die'. She has continuously stunned with major roles in movies such as 'Wives on Strike', 'Be Yourself' and 'Blood in the Lagoon' to mention a few.
Barely six months into her acting career, she decided to take a break to contest in the Miss Nigeria beauty pageant. In December 2005, she took on what she considers one of the most demanding roles to prove her love for the job when she played Chibuzor on the 'Edge of Paradise' TV series produced by Royal Roots Network. Her role as a widow required her hair cut and lots of crying.

It has been a success story from then on including her a nomination for a best actress award at the 2010 Festival de Télévision de Monte-Carlo and one at The Terracotta Nigerian TV and Film Awards for her role as Lillian Wright in the TV series My Mum and I.

She was also nominated as the Actor of the year 2011 at the Future Awards Recognition and also the best female model, 2007.

The slender, dark skinned stunning mother of two keeps us in awe with her great style choices whenever she steps out and about.