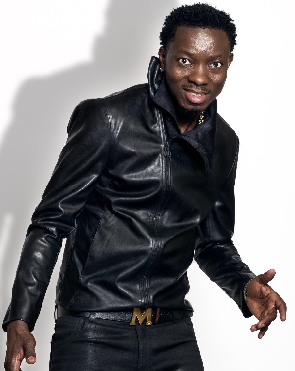 Michael Blackson has made known his intentions to lower graduate unemployment in the nation by building a factory that would employ 10,000 graduates in Ghana, Nigeria, and Liberia.
In a tweet shared on January 23, the actor disclosed that he was going to do so by asking for support from some people in the United States.

He also added that he was going to build more schools for the less privileged in the country.

"I'm definitely building more schools for the less fortunate kids but for the adults, I'm thinking about a few things.

"I'll talk to some folks in the states and see if we can build a huge factory that could employ about 10k or more college graduates in Ghana, Nigeria and Liberia (sic)," he tweeted.

On January 3, 2023, Michael Blackson, commissioned his newly built school in his hometown, Agona Nsaba, in the Central Region.
Pictures of the facility which seeks to offer free education for all students were splashed on the internet stirring congratulatory messages from netizens.

Named 'The Michael Blackson Academy', the three-storey complex has been equipped with lots of classrooms and other amenities.

Earlier in 2020, the 49-year-old actor cut the sod for the construction of the edifice, and after two years, he took to social media to announce that it is finally ready.


I'm definitely building more schools for the less fortunate kids but for the adults I'm thinking about a few things. I'll talk to some folks in the states and see if we can build a huge factory that could employ about 10k or more college graduates in ???????? ???????? and ????????

— Michael Blackson (@MichaelBlackson) January 23, 2023
ADA/BB