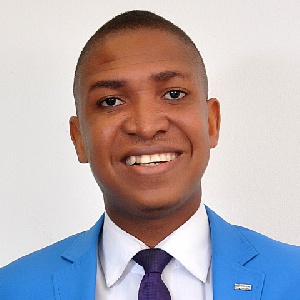 Professional marriage counselor, Edem Adofoli, has described the 'sex for money'comments made by young socialite Moesha Boduong as embarrassing.
According to the counselor, Ms. Boduong's comments is a clear evidence of weak upbringing, especially in the childhood days.

Ghanaian Socialite, Moesha Boduong, in an interview told CNN that the economy in Ghana is such that young girls are forced to date and depend on men in order to make ends meet.

She stated that the economy is such that ladies in Ghana need "shields" to take care of them because most ladies do not make enough money here

.Speaking to Ekourba Gyasi on Atinka AM Drive, counselor Adofoli explained that parents are supposed to train their wards in a morally upright manner to shape their future positively.

According to him, the family has a vital role in the upbringing of kids.
He said children with weak backgrounds usually go wayward since they cannot differentiate between what is right and what is wrong.

" It is just a handful of ladies doing what she claims, I can give you names of ladies who are doing extremely well and are not dependent on men for their total upkeep," he said.