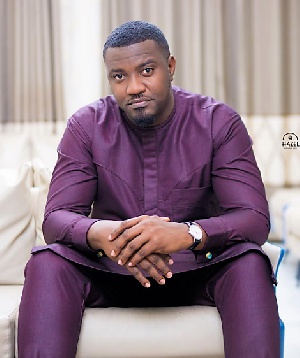 Celebrated actor, John Dumelo is not enthused about the attitude of some so-called Christians whose main objective is to go to church to show off their new apparels, and not to worship God.
According to him, these bunch of people go to church for going sake and ultimately end up having no connection with God.

John Dumelo observed that a five-minute of prayer said at home can sometimes be worth more than dressing and going to church to 'waste your time. '
Considering how passionate Ghanaians are with religion, it wouldn't take long before this opinion elicit a response.


Religion is your personal relationship with God. Some go to church for going sake, yet they have no connection with God. A 5min prayer at home can sometimes be worth more than dressing and going to show off at 9:30 service.

— Mr Dumelo (@johndumelo1) May 6, 2018