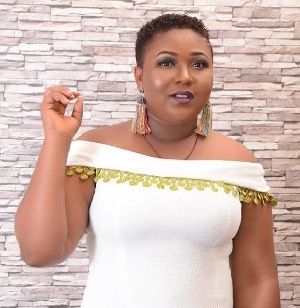 Ghanaian actress Xandy Kamel in an interview recounted how she dated a man who was with her because of what he could get from her.
Xandy kamel whose father used to hold a ministerial position under Mills' government disclosed that a man came into her life after her father's death hoping to make money out of her.

She made this revelation in an interview on e.TV Ghana's 'The Late Nite Celebrity Show".

The actress cum singer also indicated that after the demise of her father, Ford Kamel, they had issues with family over his properties and during that time she fell in love with a gold digger.
She proceeded by saying that, her ex-boyfriend was only with her because he thought he could gain from her.

"When my father passed on, we had issues battling with family over his properties. I also fell in love with someone who was with me because of what he thought he could gain from me," she said.

Xandy Kamel also disclosed in the course of the interview that, her ex now bows his head in shame anytime he sees her.