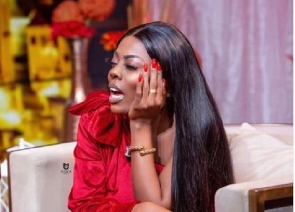 Ghanaian journalist, Nana Aba Anamoah, has confessed that her father labelled her an opportunist because of her penchant to 'use people.'
However, she said there is nothing wrong with her father's description of her because she believes she uses her opportunistic behaviour in a positive way.

In an adomonline.com report, she acknowledged that she has no regrets and qualms about that character trait.

"My father always tells me I am an opportunist, and it is true, but I don't regret it at all, because I like to use people positively.

"If I come into contact with someone, I find ways to become friends with them so I can understudy them and I'm ready to go to every extent to serve them without hesitation because I know what I want in them," she said as quoted by adomonline.

According to Nana Aba, she learned these qualities from several persons she admires.
She continued by saying that she also keeps a diary in which she lists her strengths and flaws and that, to achieve her goals, she tries to be modest.

"I have a master book with all the people I like including Emma Morrison, Israel Laryea, Gideon Aryeequaye and others who I learnt a lot from.

"I write down their strength and weakness and make them my strength. I humble myself to get what I want and will be ready to do everything for them without hesitation and that is how I have lived my life," she added.

ADA/DO