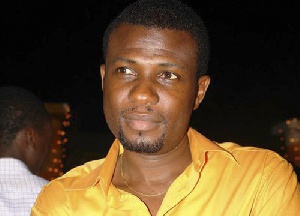 Mostly what males in single sex Senior High School pride themselves on is having a lady friend in one of the most respected Girls' school.
Most male students in boys schools in Ghana were reported to have been dating their females in different second cycle schools.

Mark Okraku Mantey has revealed that back in his days at St. Augustine College in the Central Region he never dated a Holy Child School girl but rather concentrated on music, and had the opportunity of being a Disc Jockey in Secondary school.

"I was only looking for my friends to appreciate me not the world at the time. My world view was just to make sure that St. Augustine or Cape Coast appreciate me especially Holy Child and Wesley Girls… very important.
"When you are in St. Augustine College you'll think you'll certainly marry a HOLICO girl but I NEVER dated one. My love was the music… As for music if you ask me to walk from St. Augustine to Adisadel, I'll definitely do that," Mark told Bola Ray on Starr Chat on Wednesday.

He disclosed that he failed in Mathematics so had to re-write again at the Workers College before he was enrolled in the university.

Starting his media work with Joy FM, Mark Okraku Mantey was amongst the pioneers to begin the test transmission at the station with big names like Cox Tamakloe now with EIB Network, Sasu, Joe Diggy of Peace FM and Doreen Andoh (Joy FM).