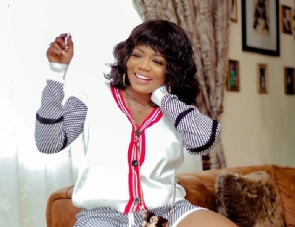 In an attempt to smoke the peace pipe, blogger Zionfelix on Monday took to his YouTube channel to address some claims made by singer Mzbel over an interview he did with Afia Schwarzenegger.
The blogger has denied targeting Mzbel's brand and intentionally inciting attacks on his platform adding that he doesn't control the answers his interviewees give.

Zion who was called out by Mzbel in a Facebook live announced that he still has love for Mzbel and hoped they could resolve the issue and work again in the future.

"Mzbel is dear to my heart, I like Mzbel, I liked Mzbel. I have also loved Mzbel. We haven't spoken to her in a long time but I still love her even after her video...there are certain things she said that I want to address. My intent was never for people to attack Mzbel," he said.

The famous blogger was, however, quick to lament her move of dragging his family into their little misunderstanding.

Mzbel in reaction to the latest video published on Zion's channel turned down his attempt to make peace, instead, reminded him to desist from citing her on his platform.
She made use of some unprintable words in her clap back on Wednesday.

Her post read: "Zionfelix count the number of monetized interviews u have about me on your YouTube Channel with lies and insults about my private life and come back and explain which ones u apologized for!

"Haven't I politely spoken to u several times to stop? Oh so u have feelings abi? Kwasia mu Kwasia!"

Check out the post below:




Watch the latest episode of Talkertainment below:





OPD/BB