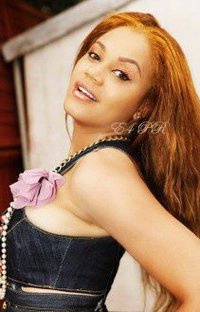 Tue, 6 Nov 2012 Source: nigeriafilms
Ghanaian actress Nadia Buari and Nollywood super star, Jim Iyke are expected to take part in a charity marathon race for Ugandan orphanages.
According to information gathered by Nigeriafilms.com from a reliable source, the two screen icons will storm Uganda during this year's international film festival called 'The Nile Diaspora'.

The event will be held in Kampala, the capital of Uganda, and other towns across that country from December 8 to December 15, 2012.

Apart from the race, Nadia and Jim will be presented with awards during their visit to the country.
A representative of the African Film Consortium, Omar Oyin Bala, who is the festival's West Africa representative, also confirmed to Nigeriafilms.com that the marathon race will help raise funds for 'devastated' orphanages in Uganda.

Expected to attend the festival are Tonya Lee Williams of the Young and Restless, the CEO of Reelworld Film Festival in Canada amongst others.
Source: nigeriafilms