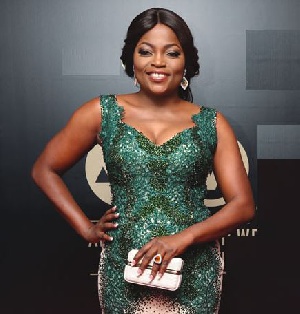 The Nollywood movie industry is poised to receive even more visibility as one of its biggest actresses, Funke Akindele is due to appear in the Avengers: Infinity War.
She featured as a member of Wakanda's all-female special forces unit called Dora Milaje from the Black Panther comics. This was confirmed by the movie database IMDb.

Akindele Olufunke Ayotunde hails from Ikorudu, Lagos. She began her acting career in 1998 when she starred in a sitcom called I Need to Know which ran until 2002.

In 2009 Akindele starred in Jenifa her breakout role, nonetheless, she has 1oo credits due to her roles as actress, producer, and writer. Akindele has won 17 African movie awards out of the 22 she was nominated for.
Akindele also has endorsements under her notch and most recently acquired one with Iroko TV.