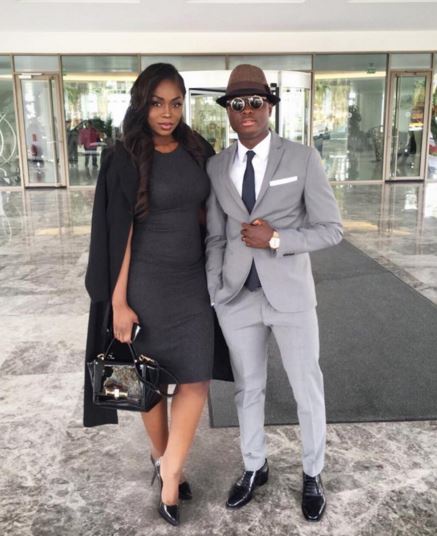 The wife of Ghanaian footballer Samuel Inkoom, Omega will be turning 30 years old in just a few days time. She's currently 29, and will turn 30 on the 26th of March 2016.
She shares the same birthday with daughter Samuelina. This is definitely her month, as she shared the photo above with the caption; "I've come a long way from where I began and I'll tell y'all about it when I see y'all again. #30inabit #birthmonth #March"

Isn't she such a beauty? Stepping out today with her husband, she wore an all black decent wear, as they posed for the cameras.
Admire today's and other recent shots!