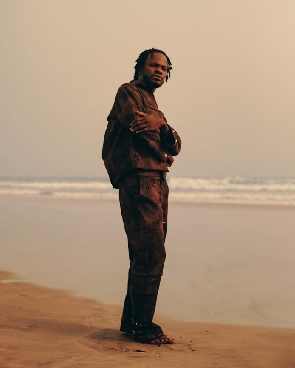 Ghanaian musician, Fameye, has recently spoken out about his experiences with criticism and rumours in the music industry.
In an interview with Accra FM, the artiste revealed that he has been a target of hot water pouring, a term used to describe the constant criticism and negativity directed towards him.

"Peter is calm, Fameye is calm, but I have realized that people want to pour hot water on me. Ever since I grew up, it has always been like that," he said.

Fameye also spoke about how he often feels unfairly targeted, with people accusing him of wrongdoing for things that others get away with.

He emphasized that he is not saying people should keep quiet, but rather that he wishes people would give him a fair chance.

"What other people do that nobody talks about when I do it, it's a different story. I am not saying people need to keep quiet, but it is something that always happens to me," he explained.

The award-winning artiste went on to express his reliance on God and his faith, stating that he has asked for God's judgment on any accusations always made against him.
"I have told God that whatever anyone says about me if it's true, he should punish me, and if something is supposed to go well for me because of what I have done wrong, God shouldn't let me progress. Everything I have is in God's hands," he said.

He, furthermore, went on to address past rumours and controversies that he has faced in the industry, including accusations of being ungrateful towards his former boss.

"I remember in 2019 when I had an issue with my former boss. Everyone was against me, and I don't like to talk about what I go through or explain it. If I am ungrateful, God should punish me. I hate hearing the word ungrateful," he stated.



Watch the latest episode of Talkertainment below:


Watch the latest episode of E-Forum



Watch the latest episode of Nkommo Wo Ho below:



ADA/OGB