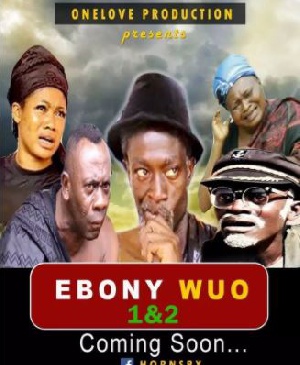 Social media has been fraughted with comments of revulsion after a photo suggesting a Kumawood movie is being made about Ebony's death surfaced.
The dancehall diva, known in real life as Priscilla Opoku-Kwarteng, passed on in the late hours of Thursday after being involved in fatal accident.

The gory incident took place on the Kumasi highway, with Ebony losing her life after the vehice carrying her crashed with an approaching VIP bus.

Tributes have poured in from both far and near for the "Maama Hwe" hit maker following her unfortunate demise.
However, many Ghanaians have expressed their disgust after a photo on social media suggested a Kumawood movie is being made about Ebony's death. An account with the name Michael Hornsby Kumah posted what looked like an ad of the movie in a group on Facebook.

Although it is very likely that the poster is fake, many Ghanaians did not take the subject very likely at all. While some berated the man who posted it, others also chided the persons responsible for its circulation at such a time. The said poster has since generated a lot of interest on Facebook, despite being fake.