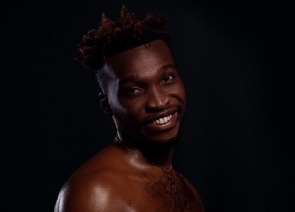 This year has been anything but dull for Premium. The promising Nigerian singer has been a revelation since bursting onto the music scene with the voluptuous vibes of 'Mountain Bike.'
He has outdone himself release after release, releasing three songs – 'Yansh,' 'Dilema' and 'Only You' – over the past nine months to win the adoration of Afrobeats enthusiasts.

But 2023 has not seen the last of Premium; he still has another one in him. Enter 'Love Garden,' a collaboration with Simple Don. The tender song, inspired by his recent trip to Ghana, is a splendid reminder of how remarkable the Shapmusic frontman is.

Together with Simple Don, Premium offers a cathartic experience to anyone caught in love's embrace.

His smooth and inviting intonations quickly engross, goading you to hum along to its hook: "I wan sing aye aye aye…," before you even realize it.
'Love Garden' is a song that celebrates love and showcases Premium's talent flawlessly. Its lush vocals, ornate lyrics, and the classic feeling it captures are ones that lovers won't want to miss out on.

It is also a testament to Premium's growth and success as a budding artist despite debuting barely a year ago. He is living up to the hype of his "sensation" tag and is en route to becoming one of the genre's household names – a possibility that 'Love Garden' strongly re-affirms.