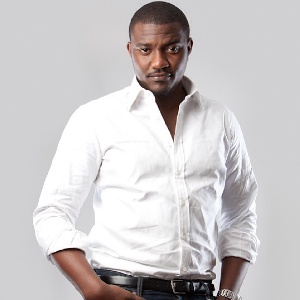 Ghanaian actor John Dumelo has taken to his social media handle to encourage partners to stay and fix problems in their marriages and relationships when things are not working as expected.
According to the actor, "Everyone makes mistakes and no one is perfect". Being in a relationship is all about compromise and tolerance. Partners need to understand that no one is perfect.

He explained that "pride doesn't solve problems." Marital and relationship situations can be transformed only when your pride doesn't come in the way.

"Don't think walking away will solve the problem. If things are not working in your relationship/marriage, you stay and fix it" he wrote.
Most partners often think escaping from a problem is the best way to solve it, however to the actor, partners must learn to hang on to every difficult situation and find ways to solve it.

Problems don't get solved by themselves when left alone. Individuals need to fix those problems in order to save their marriages and relationships.