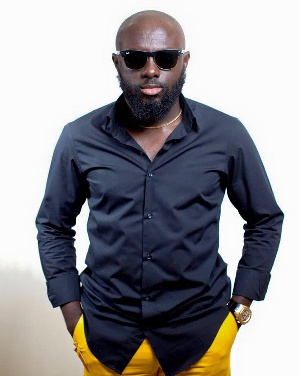 Moviemaker Kofi Asamoah for the past months has been following the growing trend of many Ghanaian ladies calling themselves makeup artistes in the country.
The boss of Kofas Media on Tuesday angrily poured his out on his social media platforms asking why every lady want to earn the title "makeup artiste".

The movie producer popularly called Kofas who started the rant on snapchat ended it on Facebook with a five minute video telling these ladies to find a different job and leave the job for professionals.

He asked Ghanaian ladies who find joy in calling themselves makeup artistes to stop the sickening behaviour because art is not cheap like they think.

To him, makeup is a profession but not when when one can apply ponds and powder on their faces.
He continued to advise friends of these ladies who happily call themselves makeup artistes to tell them the truth when their works cause great horror and stop telling them lies because they do not want to offend them.

Below is what Kofi Asamoah posted on Facebook expressing his anger.