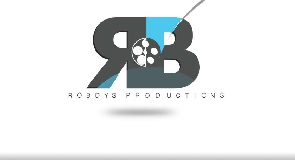 Ghanaian playwright, scriptwriter, director, and producer, Rebecca Naa Amerley Quartey is poised to change the way stage plays are perceived today with her original tales.
The young CEO of the up-and-coming production business ROBDYS PRODUCTIONS has vowed to establish a name for herself in the creative audio-visual industry through her stage plays.

In an interaction with the media, the playwright noted that plans to fill theatres across the country with a new stage play which she revealed to provide full details soon.

"My aim is to bring back the love people had for live shows, especially stage plays, like it was during the Keysoap Concert Party days when auditoriums were filled to the brim with patrons having a good laugh and also leaving with some valuable life lessons," she emphasized.

She bemoaned that the creative industry in recent times has been relegated to the due to the absence of relevant and entertaining stories.

"All this is about to change soon; many Ghanaians would start developing a love for cinema and stage plays very soon. Many creatives are pulling strings to ensure that we get to that stage and with adequate support, that time would come and it would be sooner than later, Miss Quartey added.

She advocated for the involvement of more female producers like herself to take centre stage and show what they are capable of in the creative arts sector.
Miss Quartey called on Corporate Ghana, private individuals, NGO's and all well-meaning individuals to invest heavily in the sector to motivate creatives to produce up-to-standard content.

On her latest project, the playwright noted that she was working on a stage play titled "Date Me Again" which she disclosed was the first of many plays to be acted this year.




ABOUT ROBDYS PRODUCTIONS

ROBDYS Productions is an audio-visual entity based on mainly entertainment in Ghana and specifically focused on writing plays, movies, and series scripts as well as has a team of young directors who have worked on many projects.

The team at RODBYS Productions is made up of young creatives who have garnered lots of experience from the veterans in the industry and have honed their skills to improve upon what has been taught, what has been learned, and what would make one be kept at the edge of their seats.