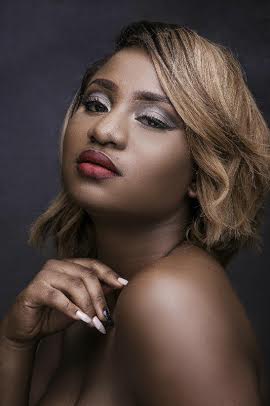 Mon, 3 Feb 2014 Source: Francis Addo
Samera Buari, daughter of veteran musician, Alhaji Sidiku Buari and sister of actress Nadia Buari is burnt on not only keeping her family's music legacy but also taking it to the next level.
The beautiful youngster, who is known in showbiz as Esbee has released her first single, two years after she started music career, as a leading member of female group, D3.

The new song, titled Rebirth (download: http://ow.ly/2aFQoF) features Phil Blak and introduces Esbee as a solo artiste.

"Rebirth, because it's the renaissances of my rap career as a solo artiste. Rap is my passion. I feel I communicate more to people through rap music," the 20year-old explained.
Esbee grew up listening to 2Pac, Eve, Notorious, Jay Z, Eminem and Coolio. She is inspired by these great acts.

However, she also adds her own creativity and that makes her style outstanding among her pals.

She showed some matured on the new song with her ability to rap and she hopes to keep the family's music legacy alive as she strives for a brighter music career.
Source: Francis Addo