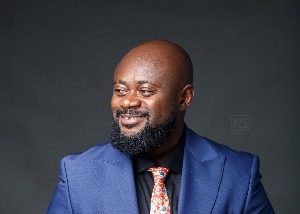 Radio personality, Sammy Forson has questioned why the contractor whose negligence led to the death of Ebony Reigns has not been punished.
Ebony Reigns met her untimely death through an accident while travelling from the Brong Ahafo region to Accra on February 8.

She died in the company of her Soldier friend and her Personal Assistant Franky Kuri.

Although investigations have revealed that the heap of sand left on the shoulder of the road was the cause of the accident, the contractor has not been brought to book.
Reminding the country of the need to deal with the contractor to serve as a deterrent to other contractors who do shoddy jobs, Sammy Forson said "So just like that, the contractor that left sand on the road and caused Ebony's accident wasn't dealt with? Hmmmmm, when at all will laws and the justice system work in Ghana? It's scary".

He was worried why the country's security systems have till date not found the killer of Fennec Okyere saying "Till date, those who murdered @kwawkese 's manager Fennec Okyere are still free".