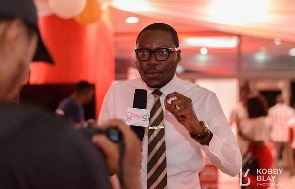 Mon, 18 Sep 2023 Source: Arnold Asamoah-Baidoo
Last week, Delta Air Lines (DL) flight, a Boeing 767-300ER registered as N191DN from Accra (ACC), Ghana, to New York (JFK) underwent a diversion and emergency landing at Praia da Vitória (TER) located on Terceira Island in the Azores. Ghanaian rapper, Sarkodie was among the hundreds of passengers on that flight.
This diversion was reportedly initiated due to concerns related to oxygen levels on board the aircraft.

In a press statement released by the regulator of air transport in Ghana, the Ghana Civil Aviation Authority (GCAA), it confirmed the incident and stated how it is collaborating with the Airline and other relevant authorities about the incident.

Sarkodie posted his nightmarish flight on his social media handles and as expected, reactions came in thick and fast but quite disappointingly, some of the comments that generated the most conversations were not hinged on the incident or the harrowing experience the passengers went through but on a trifling matter on how Sarkodie should stop using commercial flight and commence engaging the services of a private jet.

Unnecessary 'agenda'

Just like the filling of the O2 Arena comparison, it is just a few elements on social media that instigated that conversation, which was unfortunately picked up by mainstream media and some of its frontrunners.

Once again on this matter, some dodgy folks on the platform are activating the frivolous call for Sarkodie to travel on private jets just as some Nigerian artistes do.
In the name of 'agenda', some of these folks are questioning the travelling pattern of the artiste; touting how it's about time he ditched patronising First and Business Class to employing the services of a Private Jet.

As usual, once these critics need a measuring stick to give credence to their scheme of wanting to 'drag' the artiste, they look at which close comparisons to draw without even taking time to check the circumstances of every celebrity's traveling arrangement and what informs their choice of air transport.

Such an agenda is spurious, grotesque and unsolicited and must not be encouraged, especially by mainstream media or any of its forerunners. Such baloney should be made to die where it started.

Delta Airline is the problem

After almost 17 years of operations in Ghana, Delta Airlines is undoubtedly the leading United States carrier to Ghana but in the last year or more, it has reported quite a number of incidents that have drawn to the airline, such undesirable attention.

In August 2022, the National Communications Officer of the National Democratic Congress (NDC), Sammy Gyamfi, together with six others, filed a formal complaint with the Office of Aviation Consumer Protection in the U.S.A against Delta Air Lines. Their Delta Flight, DL156, was rescheduled, cancelled and rescheduled again without any sleep arrangements for passengers.
In July 2022, Delta Air Lines Flight DL9923 outbound from JFK to Kotoka International Airport in Accra was forced to make a U-turn over the Atlantic Ocean due to a fuel imbalance issue in-flight.

In August 2022, the (GCAA) banned Delta Air Lines Boeing 767-332 aircraft, registered N195DN, from flying to Ghana over technical issues.

"The Authority finds this unacceptable. Therefore, with immediate effect, Delta Air Lines is being advised not to dispatch the B767-332 with registration number N195DN for flights to Accra. As your ageing 0767 fleets are much of much concern to Ghanaian travelers, Delta Air Lines must put in place a plan to change the type of aircraft on the JFK-ACC-JFK route as soon as practicable," the Ghanaian authority added in its official statement.

Prior to the incident with the N191DN registered aircraft, a video of passengers, mostly Ghanaians scheduled to fly on a Delta Airline aircraft to Ghana went viral last week. They were stranded at a US Airport for many hours. According to unverified claims, the aircraft developed technical issues which had to do with its power systems.

Owning/hiring a private jet not child's play

There are many advantages of owning a private jet or hiring its services, especially for business-oriented personalities who are frequent travellers. Firstly, there's comfort – where you get to enjoy any and everything you desire without restriction. Then there's flexibility where you don't need to worry about missing your flight or having to deal with flight cancellations due to weather and other factors. The aircraft is yours; you can always alter the flight route.
How about saving time – not worrying about long queues and walking directly to the aircraft door right from your car. For celebrities/entertainers, privacy is key and a private jet gives you that privilege.

However, owning or chartering a private jet is expensive and not every entertainer can afford such. According to investopedia.com, a private jet can cost anywhere from $2 million to over $100 million and related expenses include flight crew salaries and expenses, costs of routine maintenance and unforeseen repairs, hangar rental, and aircraft insurance. One can pay around $500,000 to $1 million annually in just operating costs.

There are other options of using a private jet aside ownership, which includes charter services, partial jet ownership, and membership in a private jet club. Chartered flight rates range from the low thousands to more than $10,000 per flight hour.

Jet card is another option which works like a prepaid card. You book a certain number of flight hours at a set price. You can even select the type of plane that best suits your needs, and availability is usually within a few hours. For a light jet, a 25-hour card varies between $120,000 and $150,000 - according to ostrichpillow.com.

Let our artistes breathe!

It is germane to draw comparisons but the basis of that assessment must make sense and backed with empirical data.
Sarkodie is no fool; he likes the good things in life and as a frequent traveler and a business man, traveling in a private jet can be overly convenient and appropriate but the most important question these naysayers ought to ask is; does it make business sense to own one or hire its services?

As an independent artiste solely responsible for funding the recording, production, marketing, promotion and distribution of his works in a Ghanaian music industry; asking Sarkodie to start patronising a private jet is plainly imprudent!

How much is his net worth that he should get a $2million jet with $500,000 operating cost or charter a jet on a $1,000 to $10,000 hourly use. How does that make sense?

The core issue here has little to do with Sarkodie but with Delta Airlines and their failing operations to Ghana which needs to be addressed, especially by the regulatory authority and other entities concerned.

It is only those who have no travel experience or have no family members traveling that would divert critical air transport matters to bland conversations. Do better!!!
Source: Arnold Asamoah-Baidoo