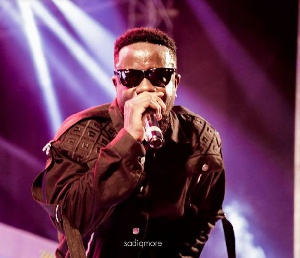 Hardly will you see Ghanaians thank people who have contributed to their growth but musician Sarkodie has.
Most people tend to be ungrateful and make stories to paint such people black.

However, Sarkodie seems not to toe that line. To him, gratefulness is the best gift and will not throw it to the gutters.
The Rapper shared a video of Tinny's old song and noted that that sound made him what he has become today.


The sounds that made me ???????????????????????? Thank you TINNY ????????? pic.twitter.com/CYOaG1lBD7

— Sarkodie (@sarkodie) September 1, 2019