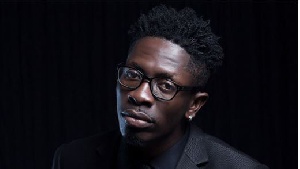 Zylofon Media signee and award-winning dancehall act, Charles Nii Armah Mensah, popularly known as Shatta Wale, has taken to social media to flaunt the love of his life and long-time girlfriend, Diamond Michelle Gbagonah.
The 'Taking Over' singer took to his Instagram account and shared a photo of his son's mother known widely as Shatta Michy.

Shatta Wale shared the picture which has received massive endorsement on social media with many of his fans and followers literally worshipping the queen of the Shatta Movement.

He captioned the stunning photo, "A woman full of life ...#shattamichy"; an indication of the motivation he receives from her.

Shatta Michy was seen in the photo wearing a white long-sleeved shirt , had on some sunglasses making her appear like the queen she was.

Shatta Wale and Shatta Michy have been together for a while now and the two have a son together.

Known as the queen of the SM divas, Shatta Michy has engaged in a number of philanthropic acts that have gained a lot of attention.
In a recent interview, she revealed that she was so much in love with the father of her son, Shatta Wale even though he acted like a baby most of the time.

She also revealed that she was keen on making a huge impact in the entertainment industry.

She has already recorded a number of songs with her boyfriend and released her single, 'Cheating' early this year.

Shatta Michy has starred in a TV series and has made her intentions clear that she is learning on the ropes so as to establish her own production house.

The multiple award-winning dancehall act took to his Instagram account on March 29 and celebrated the first gentleman of the Republic of Ghana, President Nana Addo Dankwa Akufo-Addo with a birthday message.

Shatta Wale shared a photo of his famous visit to the Jubilee House, after receiving an invitation from Nana Addo Dankwa Akufo-Addo.
Shatta Wale made history last year when he received a special invitation to visit the president at the seat of government.

The invitation from the presidency was posted on the official Twitter handle of Akufo-Addo.

The 'Dem Confuse' singer also extended an invitation to the president to visit his abode for a live band treat.

The multiple award-winning act asked the president not to turn down the request.