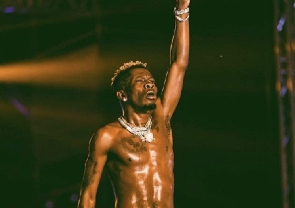 When Dancehall artiste, Jupitar went on a rant on Twitter, he named a number of Ga-speaking artistes whom he claimed do not have the full support of some Ghanaian media houses.
Jupitar highlighting the 'hate' towards the Ga ethnic group in a now-deleted tweet wrote: "This whole industry is a set up and if you be "Ga" like myself, @shattawalegh, @IamKingPromise or @dkbghana etc certain kinda support you go suffer or you no go get kraaa no matter the effort."

A section of social media users condemned his statement and shut down the claim that Shatta is loved.

Jupitar has however maintained his claim and hammered that fans of Shatta Wale are behind his music and career growth, not the media as its being portrayed.

Speaking on 3Musicnetworks said: "I was criticized for mentioning King Promise and Shatta Wale's name in my list of artistes who don't receive support. Shatta is getting love from the media, don't lie to yourself.
"What he has is street love, I am telling you. The boys on the streets love and play his songs but the men at the top, don't connect to us. They don't see us as a part of their favourite. They exclude us under the claim that we don't respect them."

Meanwhile, Shatta Wale on different platforms and his social media pages called out some media personalities and gatekeepers for sabotaging him

In a recent Facebook, he wrote: "Am not doing anything for Ghana entertainment industry. My career is for SM fans. F*** that shitdustry. YES," he wrote in a Facebook post.

OPD/MA