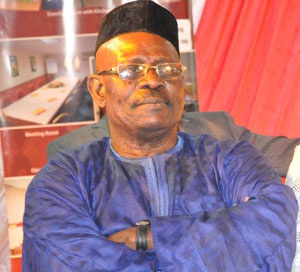 Tue, 9 Sep 2014 Source: Daily Guide
The former President of the Musicians Union of Ghana (MUSIGA), Alhaji Sidiku Buari, and former Vice President of the International Federation of Musicians (FIM), has called on the stakeholders in the music industry in Ghana to put their differences behind them and work as a team to move the music industry forward.

Speaking in an interview with BEATWAVES, Alhaji Sidiku Buari said the in-fighting within the organisation would not help the industry to grow, adding, "A united musician's body will aid and promote our well-being."


The former MUSIGA president, who was once chairman of COSGA Oversight Committee for eight years, said Ghanaian musicians have a lot to gain if only they would come together and work as a team, pointing, "In order to win the support of the music stakeholders, the Ghana Music Right Organisation (GHAMRO) management team should exhibit transparency in their activities."


He stressed that the members of the GHAMRO board should also see themselves as stewards who are taking care of one other's precious properties and for that matter should bring their activities unto the door steps of stakeholders to avoid speculations and suspicion.

Sidiku Buari also urged GHAMRO to organise seminars and workshops to educate the people, royalty distribution, collective management organisation, piracy, among others.


The former MUSIGA president again advised the leadership of GHAMRO to put in place measures that would guarantee regular income for the right owners.


With over 52 awards to his credit, Sidiku Buari, who was appointed in 2014 as the vice president of the International Federation of Musicians (FIM) and served with distinction until the end of his term in 2008, is one of the pioneers of movie production in Ghana with his first production, 'Ayalolo' showed commercially in all the cinema houses throughout the country.

Source: Daily Guide