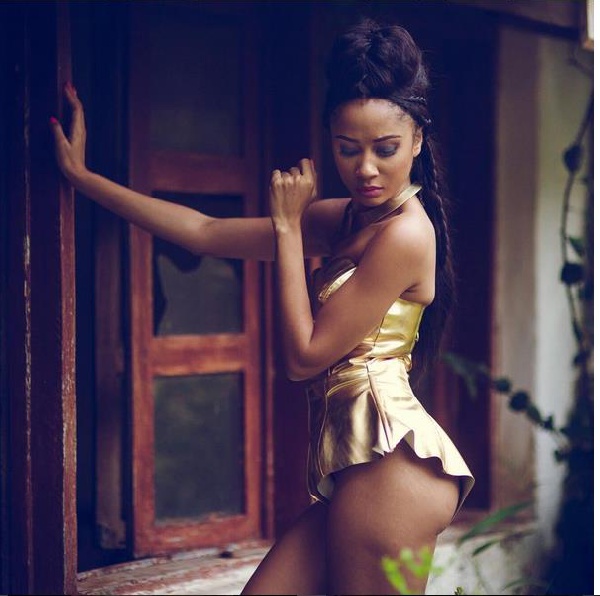 ▶ Click Here for Full AFCON Coverage ◀
Deborah Vanessa Owusu-Bonsu popularly called Sister Deborah was a year older yesterday.
Deborah Vanessa is a television presenter, musician and model. She was born on 25 August in Ghana to an Ashanti father and a Romanian mother.

Sister Deborah now 30, has modeled for celebrities and institutions since 1994. She is the sister of popular hip life musician, Wanlov the Kubolor.

Deborah Vanessa released a hit track in 2012 dubbed "Uncle Obama" which gained her an interview with the CNN (Cable News Network).

She is currently promoting her latest single "Borla" featuring Rapper, EL, in the video.

Read her message below:
"Yep it's my birthday! So I've decided to just drop one of my fave pics taken by @the_suns_harvest here due to social media pressure so that my friends here who can't call me and sing with crocodile voice from Konongo like someone special did or send me lovely Whatsapp videos of their kids wishing me or make me send them a pic to post on IG or be fokn bois and send me Twitter videos can also wish me here.

I'm off to the gym to feel alive!!!... not to start my day. My day started with Orange Is The New Black series that I'm addicted to but my laptop battery died so it's a sign that I must get out of bed.

Oh and my cousin gave me a lovely pink rose called Strawberry mousse and I had my mum's delicious beef soup with noodles for breakfast.

It's my birthday bitches and I'm celebrating my football age!!! Thanks for all the wishes in advance. I shall read all".