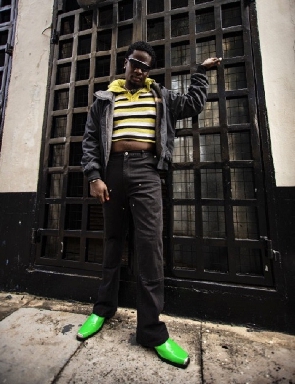 "Mineral Rock EP" may be a few weeks old since it hit the stores, but one thing for certain–it is still among the hottest independent Ghanaian projects released this year. The record excelled with a million streams on Africa's premier music platform Boomplay, handing Billy Affou, better known as Slut Boy Billy, his most outstanding industry milestone to date.
Contradictory to what many believe, the eccentric style of the Italian-born American-Ghanaian rapper is growing on listeners by the truckload. Slut Boy Billy's debut EP has been a declaration, drawing an unwary number of casual music streamers his way with its two-track list offerings: 'Killer' and 'My Life Like a Movie.'

This was made feasible by its good acceptance worldwide. Outside of local playlists: Daily Rising Ghana and Top Shared, "Mineral Rock EP" seamed its way onto international charts. It debuted in the Top 100 of Turkey, Pakistan, Colombia, Bangladesh, Egypt, Brazil and South Africa at #21, #41, #6, #44, #9, #1, and #11 honorably, lending credence to the appeal of the burgeoning trap star.

"This is something I always dreamed of because I always believed my style was sought-after," Slut Boy Billy stated in response to the new accolade. "It was only a matter of time. But still, you never really know how the crowd will react, so I'm grateful things went just as I had hoped. Shoutouts to the fans, family, and friends for making all this possible. Where would I be without their support?!"
The news makes "Mineral Rock EP" Slut Boy Billy's most notable release to date, greatly outperforming his debut single, 'Draco' (2021), and branding him as an exciting artist to watch. Launched to music stores on March 8, 2023, "Mineral Rock EP" received positive hailing from some outlets of the web for its sonic distinction and loose wordplay. It was produced by Chensee Beatz and has accompanying music videos for its two songs on YouTube.