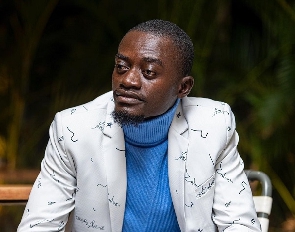 Ghanaian actor Kwadwo Nkansah, popularly known as LilWin, has opened up about an advice he received from former president John Dramani Mahama.
According to LilWin, the former president advised him to stay away from politics if he intended to maintain his relevance within the movie industry.

Speaking in an interview with Oyerepa TV on August 14, 2023, he shared his thoughts on politics emphasizing his decision to refrain from engaging in political activities due to the nature of acrimony that it come with.

"For me I don't do politics, I am an asset to the nation, so I love everybody. NPP belongs to us and NDC also belongs to us but since I was young, I said to myself that I will never engage myself in politics because I knew I will be a proprietor of a school one day.

"And per our kind of politics, if you join one party then the other tends to hate you, so if I have this vision then I shouldn't engage myself in politics because the school children will be mixed from all political backgrounds both NPP and NDC.

The actor disclosed that he encountered representatives from both the New Patriotic Party (NPP) and the National Democratic Congress (NDC) during the 2016 election campaigns.

However, it was former President Mahama who played a role in solidifying his decision to stay away from politics.
"And my vision indeed came to pass, so during the 2016 campaign season, I met both NPP and NDC but one person who reenergized my stance not to do politics as I had vowed previously was Mahama, former president, at the time he was the sitting president.

He added "he pleaded with me that other movies stars have been aligning themselves politically... and that no matter what, I will be approached…so, he purposely invited me to advise me against joining politics because I am young and have a brighter future ahead.

He said I should leave them (politicians) to fight their own battles as NPP and NDC. He said that he could have paid me to do a campaign for him but I should stay away from politics."



AM/SARA

You can also watch the latest episode of Everyday People on GhanaWeb TV below:




Meanwhile, watch Legal Agenda on GhanaWeb TV below:











Watch the latest edition of BizTech and Biz Headlines below:





Share your news stories and ideas with GhanaWeb


To advertise with GhanaWeb