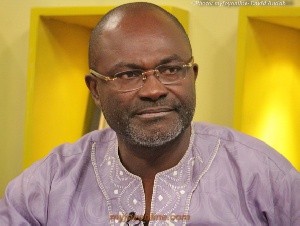 Businessman, politician and Member of Parliament (MP) for Assin Central, Kennedy Agyapong has advised women seeking marriage to halt the numerous trips to churches. According to him, it is nothing more than a waste of time.
The maverick MP believes that women would easily get the marriage they are desirous of, if they show respect, know their way around the bedroom and can prepare good meals. He believes that these qualities are likely to send the good men their way.

He added that he finds it hilarious that some women regularly go to church with the prime purpose of finding husbands. To him, inasmuch as it is good to regularly go to church, the three essentials he mentioned are the sure ways to getting married.
He concluded by asking women to refrain from accusing the devil of being responsible for their single life, and take his words of advice seriously.