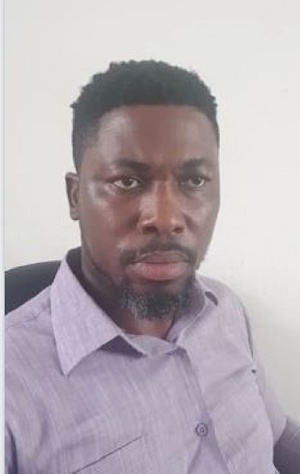 Fri, 17 Aug 2018 Source: newswiregh
Outspoken Ghanaian musician, Kwame Asare Obeng also known as A Plus has asked Nana Opoku Kwarteng, father of late dancehall act Ebony Reigns to stop seeking media attention and do something meaningful with his life.
A Plus thinks Ebony's father should be telling Ghanaians "what he did with his own life" instead of fighting over the fortunes of his late daughter.

Mr. Kwarteng, in a recent interview, among other things indicated that Bullet gave him paltry amount of GHC2,000 out of GHC39,999 realised from the tribute concert held in honour of the late songstress.

Reacting to this, Bullet out of anger, described Mr. Kwarteng as a greedy man and listed the number of times he gave him money since the demise of his daughter.

The artiste manager in a statement, subsequently vowed never to release Ebony's 'yet-to-be-released' songs and asked her father to 'Take everything'.
Many concerned celebrities including Afia Schwarzenegger have condemned the counter attacks, calling for reconciliation between the two parties so as to preserve the legacy of the dead musician.

Adding his voice in a short Facebook post, A Plus also wants to know where Mr. Kwarteng was when his late daughter, Priscilla Opoku Kwarteng was struggling to survive years back while sleeping in a friend's house before she finally made a name in the music industry.



A Plus' post reads: "Ebony's father Instead of telling us what he did with his own life spends all his time jumping from one media house to the other fighting over his dead daughters money. For over two years your "beloved daughter" was sleeping in my friend Daakye's house at Spintex trying to make ends meet. Where were you? Masa p? bra bi b? na gyae concert no!!!"
Source: newswiregh