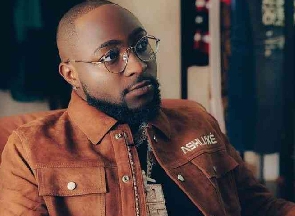 Nigerian singer, Davido, has made a comeback on social media with a video announcing his upcoming album, "Timeless."
In the video, he reflects on the importance of different phases of life, saying, "There is a time for everything. A time to grieve and a time to heal. A time to laugh and a time to dance. A time to speak and a time for silence."

"Thank you to everyone out there for your love and support that has held me down," he wrote expressing his gratitude to his fans for their love and support during his time away. "All the love and messages while I was away, the gifts sent, the concerts you all threw! I appreciate it all. Today, I want to remind you all that what is now Timeless, was once new. It's time for new.

The album, which drops on March 31st, is set to be a hit with fans eagerly anticipating his return and new music.
Watch the video below: