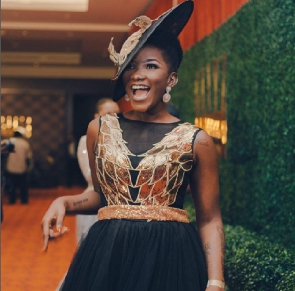 Ghana's promising Dancehall musician, Priscilla Opoku-Kwarteng, chiefly known as Ebony Reigns passed away on February 8, 2018.
The hitmaker died in a ghastly car crash that claimed the lives of two other persons; Franky Kuri and Atsu Vondee on Kumasi Sunyani road on their way back to Accra.

Ebony nicknamed '90sBadGyal' made a name for herself in Ghana's music industry through her songs and stagecraft.

Popular among her monster hit songs include, Hustle', 'Kupe', 'Poison', 'Date Ur Fada', 'Sponsor', 'Maame Hwe' and 'Dancefloor'.

Ebony who was signed to RuffTown Records, owned by Bullet died at the age of 20, just a few days before her 21st birthday.

The late singer whose demise broke the hearts of many was regarded as one of Ghana's promising stars.
She holds the record as the first-ever female to have won the Vodafone Ghana Music Awards. The posthumous award was received by her management in 2018.


OPD/BB