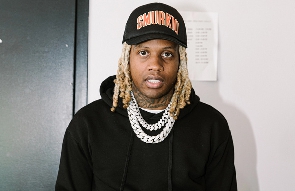 Rapper, Durk Derrick Banks, popularly known as Lil Durk has revealed that he is coming to Nigeria soon.
The U.S. rapper disclosed that he is planning to hold a massive concert in the country. He made this known during a Twitter session with fans on Friday, May 26.

A fan asked him when he would be visiting Nigeria, Ghana, Uganda and South Africa, and Lil Durk replied that he was looking forward to doing a show in Nigeria, Daily Post reports.

The fan wrote, "#AskLilDurk when will you come to Nigeria, Ghana, Uganda, South Africa ..you'll be so amazed to see you have loyal fans ..I've been a fan since 2013."
Lil Durk replied: "I wanna throw a big show in Nigeria #AskLilDurk."

The rapper has followership among Nigerian youths, especially Gen Zs. His latest song 'All My Life' which featured J Cole peaked at number one on Apple Music Nigeria barely 24 hours after its release.


I wanna throw a big show in Nigeria #AskLilDurk https://t.co/20tlrV8xAF

— THE VOICE (@lildurk) May 26, 2023