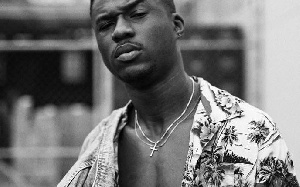 Ghana Rapper, Joey B has indicated that he does not see A Class rappers as his competition in the music industry.
To the "Tonga" hitmaker, he is rather competing with upcoming artistes who are yet to find their feet in the music industry.

To him, the upcoming artistes are the ones introducing something new and therefore those are who he sees as his competition because they can push him out of the market if he does not work twice as hard as they are doing.
On Ghana's music industry, he indicated that he has always not been impressed by the industry and how it has been managed over the years.

He noted that the most important thing to do about music in Ghana is to form a solid front to push Ghana music beyond the borders of the country.