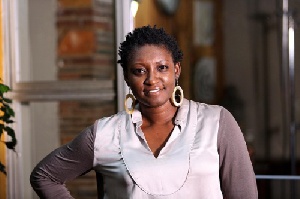 Ace Ghanaian actress Juliet Asante has urged leaders of African countries, especially Ghana, to see the movie industry as a means of reducing the unemployment rate among the youth.
According to her, most advanced countries, including the United States of America, have developed their economies through massive investment in their creative industry, hence their dominance in the world.

Speaking in an interview with Prince Benjamin, host of the Class Drive, Ms Asante said: "I am certainly excited about the Black Stars International Film Festival. It's a yearly festival and we are already getting ready for next year. One of the things I am passionate – definitely it is no secret I am passionate about it – is about film. I am passionate about film not because I am an artiste and I am a film maker and all of that, but I am also passionate about understanding what it can bring to a nation. So I say that if you look at the super powers, they dominate the world through the arts.
"So, America dominates the world through music and film, not through wars. Somewhere earlier in the year, there was this news where Russia's Cultural Minister was accusing the United States of dominating global mindset through films. Not to support that but just to draw attention to the fact that film is a very powerful tool, it is a cultural tool countries use most importantly for soft power to communicate their cultures, to communicate ideologies, and for me we are being imparted everyday by surrounding cultures and my advocacy will be that are we aware of what is happening? And how are we using that opportunity as well, how are we leveraging our film, our craft, to also impart the world around us.

"Films offer us a lot of opportunities in employment. You have a country where unemployment is so high. …In our neighbouring country, Nigeria, film is the second largest employer after agriculture and film contributes over $9 billion to the Nigerian economy."