Fashion Sat, 1 Jul 2017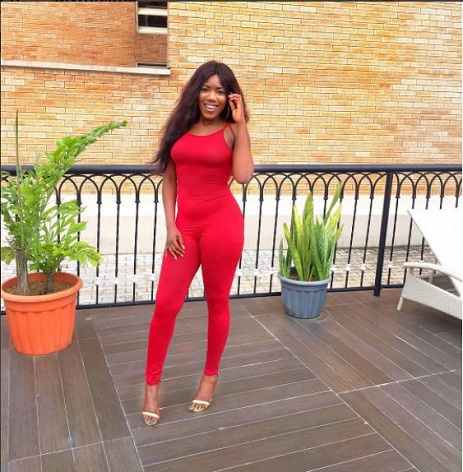 Actress Victoria Lebene Mekpah was in the news recently after her relationship with veteran actor, Kofi Adjorlolo went south.
The former fiancée of the actor was believed to be way younger than Kofi Adjorlolo and many people criticized the affair.

In the face of many naysayers, the couple admitted to being in love with each other. They both claimed that they saw nothing wrong with their age difference and went on to get engaged waiting to tie the knot afterwards. The move was however criticized by many people in the showbiz industry and general public.
Chief among the critics of the relationship was Counsellor George Lutterodt who criticized the young actress for going in for someone who could be his father. He openly called her out on live radio and said the veteran actor was just using her as an "energy drink" Hit by many criticisms, the relationship was called off by Victoria's dad who cited the age difference between the two as the major reason for his decision.

However in a stunning photo, the 26-year old actress has shown to her fans on Instagram that she has moved on. She was captured in a sleeveless red jumpsuit and posed for the camera.