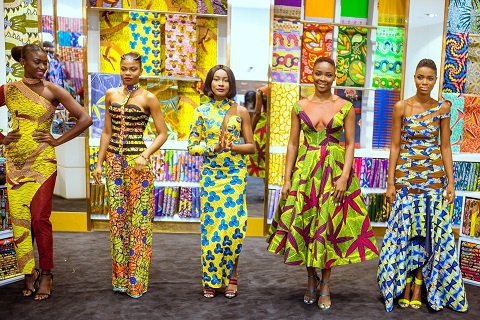 The International Luxury, high end fashion brand, Vlisco and the sensational fashion designer, Seyi Jones, has unveiled a new vibrant seasonal collection in the Vlisco store at Accra Mall on 6th November, 2017.
This collaboration follows similar partnerships with other renowned designers earlier this year.

Stephen Badu, Marketing Director for Vlisco Ghana said, "It is a season of giving and Vlisco has prepared an exciting assortment of designs to showcase your unique style and African heritage. From bold yet feminine nature-inspired motifs to geometrics with eye-catching illusions, this year-end collection has exquisite designs to send off the year with flair! And this is our little gift to you."

This collection, dubbed "Seyi Jones for Vlisco Capsule Collection" is a good expression of the latest season 4 Collection which emphasizes on "Celebrations".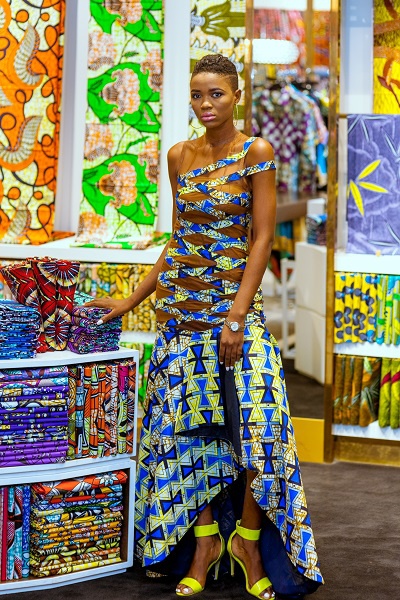 "As a brand, we believe in innovation that is why we collaborated with Seyi Jones. Seyi has over the years proved to be one of the most innovative fashion designers in Ghana and we are honored to be associated with her brand," said Stephen Badu.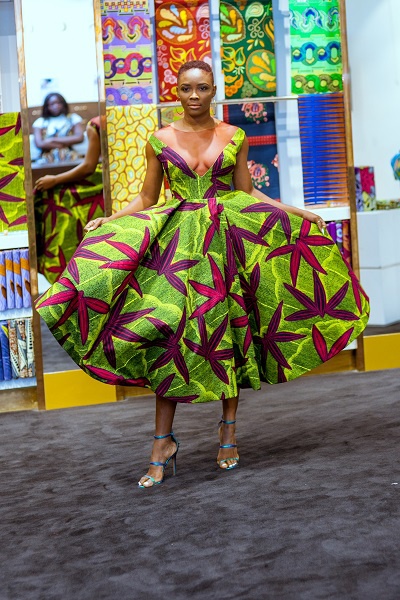 He further said, "You can choose from ten exclusive styles featuring Seyi Jones `s signature and works. The outfits will be on display at the Vlisco store from 6th November 2017 to 31st January 2018".

About Vlisco: www.vlisco.com

Our heritage is quite unlike any other. Since 1846, we've created unique textiles influencing the fashion landscape in West and Central Africa.

These fabrics reflect true Dutch craftsmanship and are still known as 'Hollandais', from the French word for 'Dutch'.
We are in fact the only brand creating authentic Dutch Wax fabrics recognizable for their unique design, colors, and wax craquelé.

Celebrate in Style. It can only be Vlisco.

Cick on 'Photos' to see more pictures
Send your news stories to and features to . Chat with us via WhatsApp on +233 55 2699 625.