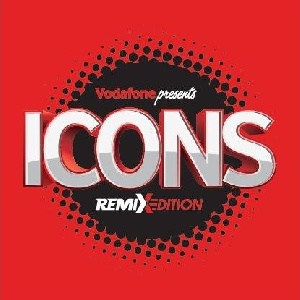 The fourth season of Vodafone Icons dubbed, 'Icons Remix' saw the country's popular music talent show premiere last Saturday, September 6, 2014 on Viasat1 at 9pm.
The 'Icon Remix' edition features judges; M.anifest, Gena West and Ms Naa travelling to Kumasi, Tamale and Accra in search of undiscovered music talents.

The show started with the audition episodes hosted by Ghanaian actress, Nikki Samonas.

It is expected to attract a huge audience in the country through its audition episodes, live shows, evictions and final show.
Vodafone Icons seeks to discover and groom local music talents for the international stage in an intense 'Boot Camp' session.

The contestants receive professional training from top-notch voice trainers and choreographers through competitive tasks to promote self-confidence and creativity.

You can watch Vodafone Icons 'Remix Edition' on Viasat1 every Saturday at 9PM.