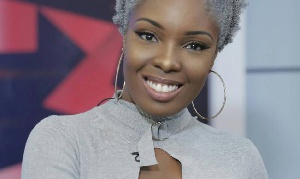 Fri, 12 Jul 2019 Source: Erica Arthur
Daavi Diva and Gelaway hitmaker, Feli Nuna has embarked on a journey with her team to tour the Volta Region which was aimed at educating the people on the need to keep the region and country as a whole clean.
The people of Keta were the First to have her followed by Aflao, Dzodze, Ho and Hohoe.

The songstress tasked each and everyone one to be a Sanitation guard and an ambassador.

Not forgetting the tourist sites, a stop was made at the beautiful Wli waterfalls and the scary mountain Afadza all located in the Volta Region.

The ministry of tourism in the region applauded her for such an initiative and promised to support in any way they can.
Feli Nuna's latest song "Azaa" wasn't left to sleep but was put on repeat to remind the people she was in town.

The people of the region asked that she visits them more and not only stay in Accra always.


Source: Erica Arthur